Vuon An Nam is launching its exquisite range of Premium Outdoor Furniture, which is impeccable and modern in style.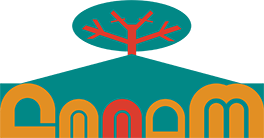 September 20, 2019 / / —
Vuon An Nam is ready to launch its most exceptional range of High-class Furniture. The firm is all set to mark their name in the premium class furniture industry. Each of the elite level clients thinks of incorporating something different and exclusively available furnishings when it comes to their home décor.
The CEO has stated, "We at An Nam Garden, personally curate the designs of our each exclusively available furnishing item, which further adds up to our client's luxurious home statuses."
Vuon An Nam has unique collection intact, in terms of satisfying the needs of all urban style architectures present all over.
Keeping the elite class is furnishing requirements, the company has six exclusionary categories designed which is like – premium made garden furniture, outdoor sofa with in-trend functionalities, all types of café decorative tables and chairs, sophisticated swings, park settle benches, and pool or deckchairs.
Whatever premium class home décor can demand, An Nam Garden has all in their store. And these well-crafted furnishings are suitable for any setting, i.e. may be an open lounge setting, café or gardens, house interiors as well as exteriors and more.
The Design Manager further added, "Vuon An Nam is the 21st-century firm, designing premium class outdoor and indoor furniture. We look after every modern and luxurious aspect of our elite class items and try to incorporate every new genre of style in the upcoming markets."
Vuon An Nam has all types of items in line present for our target market – Wooden style furniture, cast aluminium chairs for garden and café space, centre tables made of wood and elegant looking pool furnishing accessories. See more.
About the Company:
Vuon An Nam (An Nam Garden) is a company who manufactures high-class outdoor furniture in three main places of Vietnam. They have a vast collection of premium class outdoor furnishing elements. These all can be excellently used in terms of decorating the households, commercial spaces, or any other free exterior space available. An Nam Garden (Vuonannam) has its line of furniture, which is further categorized into six particular spheres.
Contact Details:
Facebook: https://www.facebook.com/banghedep0912473368/
Twitter: https://twitter.com/VuonAn
Pinterest: https://www.pinterest.com/vuonannamcom/
YouTube: https://www.youtube.com/channel/UCFWT3kDGC-CJwBBQzn3c7-g?view_as=subscriber
Tumblr: https://vuonannam.tumblr.com/
Contact Info:
Name: Thomas
Email: Send Email
Organization: Vuon An Nam
Address: 108 Cao Duc Lan, An Phu Ward, District 2, HCMC, Vietnam
Phone: +84 2838897777
Website: https://vuonannam.com
Video URL: https://www.youtube.com/watch?v=lk4tpq8KswA
Source:
Release ID: 88921077